PeRL STUDIES AUTONOMOUS NAVIGATION & MAPPING FOR MOBILE ROBOTS IN A PRIORI UNKNOWN ENVIRONMENTS.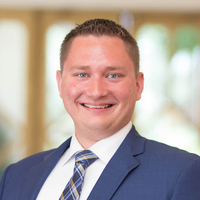 James Coller
PhD Pre-Candidate
@: jcoller at umich dot edu
PhD student in Naval Architecture and Marine Engineering. BSE in NA&ME from the University of Michigan as well. Co-Advised by Professor Ryan Eustice of PeRL and Professor David Singer of the Advanced Naval Concepts Research Lab (ANCR).
My interests include autonomous underwater vehicles, autonomous surface vehicles, ship mapping, ship design improvement, and naval system integration.