PeRL STUDIES AUTONOMOUS NAVIGATION & MAPPING FOR MOBILE ROBOTS IN A PRIORI UNKNOWN ENVIRONMENTS.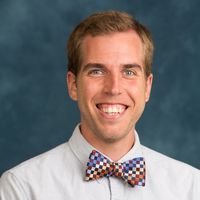 Jeff Walls
Former Postdoctoral Research Fellow NAME, PhD Student ME
@: jmwalls at umich dot edu
Ph.D. from University of Michigan working with Autonomous Underwater Vehicles. His interests include estimation, optimization, and control for robotics applications. More...