PeRL STUDIES AUTONOMOUS NAVIGATION & MAPPING FOR MOBILE ROBOTS IN A PRIORI UNKNOWN ENVIRONMENTS.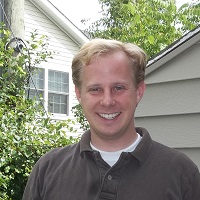 Joshua Mangelson
PhD Candidate, Robotics
@: mangelso at umich dot edu
Personal Website
Ph.D. candidate with a M.S. in Robotics from University of Michigan and a B.S. in Electrical Engineering from Brigham Young University.
My interests include robotic perception and mapping, autonomous underwater vehicles, vision, SLAM, multi-agent planning and coordination, mobile robotics, and sensor fusion.