PeRL STUDIES AUTONOMOUS NAVIGATION & MAPPING FOR MOBILE ROBOTS IN A PRIORI UNKNOWN ENVIRONMENTS.
Next Generation Vehicle
PeRL is collaborating with APRIL, Ford Motor Company and State Farm, to develop an automated vehicle.

Read more on our project page.

Automated Hull Inspection
PeRL is working on a ship hull analysis project with the goal of automating ship hull inspection for the US Navy using an AUV.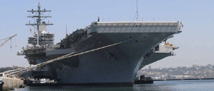 Read more on our project page.

RMS Titanic Redux
Ongoing research towards the SLAM problem (Simultaneous Localization And Mapping) has helped to map the wreck of the RMS Titanic.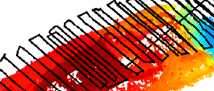 Read more on our project page.


The Perceptual Robotics Laboratory (PeRL) at the University of Michigan studies problems related to autonomous navigation and mapping for mobile robots in a priori unknown environments with a directed focus on computer vision techniques for perceptual sensing. More...
What's New
IROS'15 Awesome! The lab was four for four on IROS'15 submissions this year! Congrats to Arash Ushani, Jeff Walls, Steve Chaves, and Enric Galceran on their first-author accepted papers. Camera-ready PDFs will be posted early August.
Dr. Walls! Congrats to Jeff Walls on his successful PhD defense on "Cooperative Navigation for Low-bandwidth Mobile Acoustic Networks".
Robotics Building The Regents approved a new $54 million, three-story, 100,000 square foot robotics research facility on North Campus in Ann Arbor. It's a great time to be a roboticist at UM!
Next Generation Vehicle Project
Our next generation vehicle project is a collaboration between PeRL, APRIL, Ford Motor Company and State Farm. For more information check out Ford's press release and our NGV project page.
Photo Gallery
Here are some pictures from current projects and past research expeditions!