PeRL STUDIES AUTONOMOUS NAVIGATION & MAPPING FOR MOBILE ROBOTS IN A PRIORI UNKNOWN ENVIRONMENTS.
YouTube
Check out PeRL's YouTube Channel
Next Generation Vehicle
PeRL is collaborating with APRIL and Ford Motor Company to develop an automated vehicle.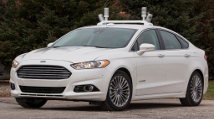 Read more on our project page.
Automated Hull Inspection
PeRL is working on a ship hull analysis project with the goal of automating ship hull inspection for the US Navy using an AUV.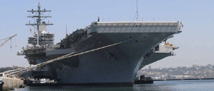 Read more on our project page.
RMS Titanic Redux
Ongoing research towards the SLAM problem (Simultaneous Localization And Mapping) has helped to map the wreck of the RMS Titanic.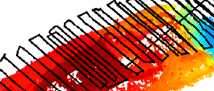 Read more on our project page.


The Perceptual Robotics Laboratory (PeRL) at the University of Michigan studies problems related to autonomous navigation and mapping for mobile robots in a priori unknown environments with a directed focus on computer vision techniques for perceptual sensing. More...
What's New
Ford 1st Automaker to test fully automated in Mcity -- Nov. 2015 Press Release
NCLT Vision and Lidar Dataset PeRL released a new long-term SLAM dataset with co-registered 3D-lidar and omnidirectional camera imagery collected over a period of 15 months. More....
Robotics Building The Regents approved a new $54 million, three-story, 100,000 square foot robotics research facility on North Campus in Ann Arbor. It's a great time to be a roboticist at UM!
Next Generation Vehicle Project
Our next generation vehicle project is a collaboration between PeRL, APRIL, and Ford Motor Company. For more information check out Ford's Nov. 2015 and Dec. 2013 press releases, as well as our NGV project page.
Photo Gallery
Here are some pictures from current projects and past research expeditions!